Enable is a system that matches the physically disabled with caregivers based on their individual needs and preferences. This project is inspired by my personal experience as a caregiver for my mother, and I am glad to have the opportunity to not only bring light to this issue, but also to design a solution for it. This project won the Runner Up award for Best in Show from the Columbus Society of Communicating Arts at the Spring Design Exhibition, 2019.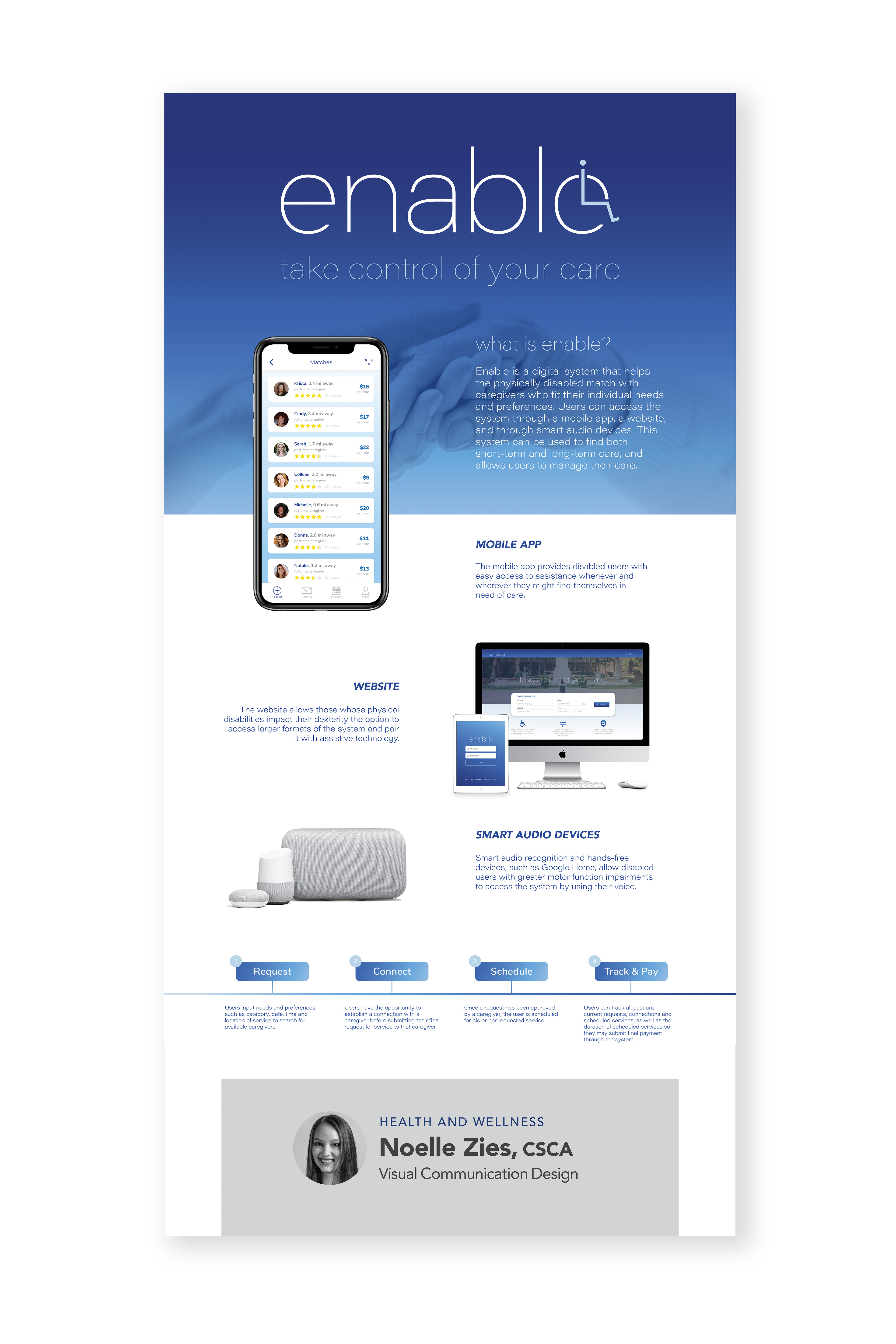 This 30"x60" poster was displayed at the Spring Design Exhibition in the OSU Urban Arts Space. The poster provides an overview of the project as a whole. It includes the 3 facets of the enable system and the overarching 4-step process that the system follows.  
Comprehensive documentation including an overview, preliminary research, and brand identity guidelines of the Enable system. 
INTERACTIVE PROTOTYPE

​​​​​​​ 
This interactive prototype created using InVision shows how users can utilize the Enable app to find and manage their care. Starting from the login page, this prototype showcases how one would request assistance, schedule a service, and track their service.
This short video, created using Adobe After Effects, acts as a promotional and comprehensive overview of the enable system.